Late Bronze Age Stories
Thutmose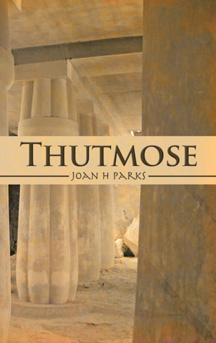 In Amarna during the time of the heretic pharaoh Akhenaton, the master sculptor Thutmose meets a mysterious woman who is is the pharaoh's service. She has wandered since her people were killed, but is haunted by memories. Drawn together by his art, their love commences. The pharaoh sickens, there is danger from the political turmoil. With the death of the pharaoh, Thutmose knows Amarna will be deserted and his art works destroyed.
Pregnant, she leaves Amarna and travels north along the Mediterranean. She is adopted by a clan that trades and makes jewelry. Her son, greatly talented, becomes a master jeweler. Her new family, though menaced by robbers and bandits along the trade route, flourishes. She yearns for Thutmose still, even as her son reaches manhood and establishes his own family. She ages, weakens, and still is waiting for Thutmose, her great love. This is a story of yearning, of the way love is passed through the generations. Will Thutmose ever leave Egypt to be with her?
Lukenow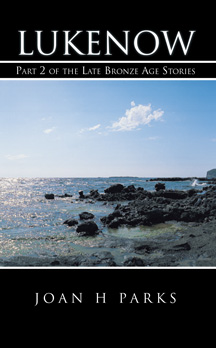 "The short chapters provide an irresistible pace, enabling the pressure to build effectively to the characters' final decisions."
- Fred Shafer, Lecturer in the School of Continuing Studies at Northwestern
In the late Bronze age, Lukenow, a trader and seaman from Minos (Crete), and Sardow, the ceramicist of the clan of artists, traders and warriors, see each other at a young age and enter each others dreams. Sardow is burdened with the far-seeing eye that shows her of the coming destruction of the palace based cultures from Crete along the Levant coast to Egypt. She and Lukenow have a child but Sardow does not long survive. Her clan leaves Ugarit and moves to the east away from the coming destruction.
Lukenow returns to Minos along with his child and Serena, Sardow's sister. They found a colony in the west. Serena and Lukenow become aware that the colony is failing and that their family is in danger from those who are gaining in power. They leave to rejoin Serena's family. The clan holds itself together by passing down stories and holding open meetings where all of the kin are consulted. They protect and cherish their artists from the outside world and have from the times of Thutmose, the artist founder from Egypt. As more artists are born and cherished, how will they survive the dangerous times in which they live.